Perhaps you have already observed this: The more functions you want in your smart home and building automation, the bigger the accumulation of switches, pushbuttons and thermostats on the wall. This is not even dependent on whether you use KNX or another system for your smart home. The trend is for compact room control units, which can be operated intuitively like a smartphone and have the necessary sensor technology integrated.
With solo and solo+ room control units, tci offers a particularly smart solution: The square 4-inch touch has the dimensions of a standard switch and fits into a standard flush-mounted box. It offers large buttons and enables intuitive operation of room functions such as lighting, heating and ventilation, and shading.
Room Control Unit Replaces Conventional Switches
The room control panels task is to provide comprehensive control of all functions of a room within one control element. A clear differentiation is the great usability compared to conventional switches. With the solo and solo+, individual groups can be called up and switched accordingly by swiping on the touch surface. This enables smart room operation by the touch of a finger.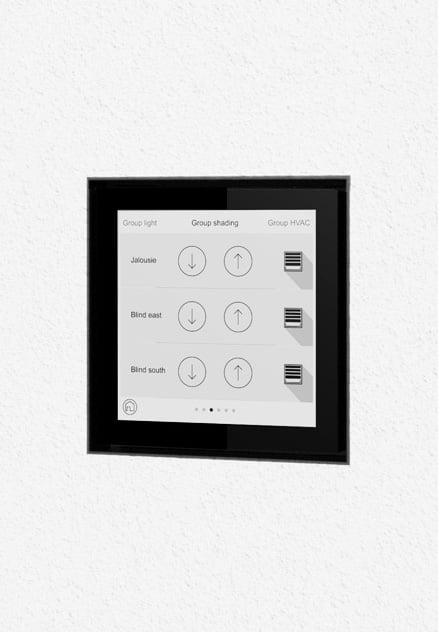 Room control unit solo in flush-mounted box (optional) flush with the wall. Image: tci GmbH
The room control unit solo+ can additionally be used as a video intercom - for door communication or as an intercom for room-to-room communication. This offers you door communication in every room and not only in the hallway.
Instead of pushbuttons: the compact room control unit solo. Image: tci GmbH
Sensors at Basis for Room Automation
A brightness sensor is built into the solo and solo+, which optimizes the display brightness in addition to controlling the light. If the solo is not touched, it switches into a dim mode after a short time and turns off the backlights of the touch system. This saves power and leaves the room in the dark at night instead of disturbing the occupants. When approached for operation, the backlights are switched on again.
solo+ even offers more functions. A high-grade air quality sensor gathers room temperature, relative humidity and air pressure data. In addition, the air quality is evaluated by recording volatile organic compounds (VOC). Based on the data, ventilation can be controlled or an indication can be given to the occupants that they urgently need to ventilate again.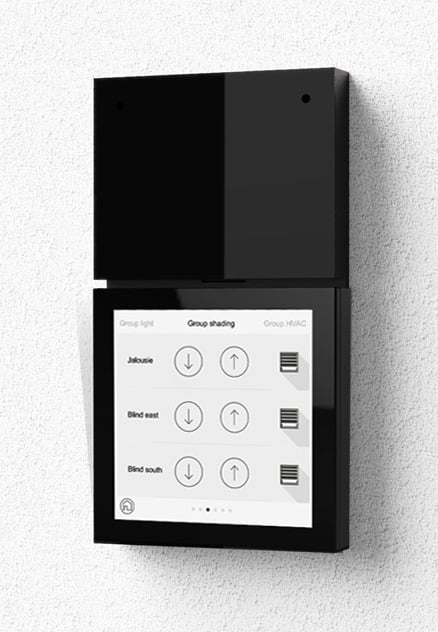 Room control unit solo+ with integrated air quality sensor. Image: tci GmbH
Navigation and Usability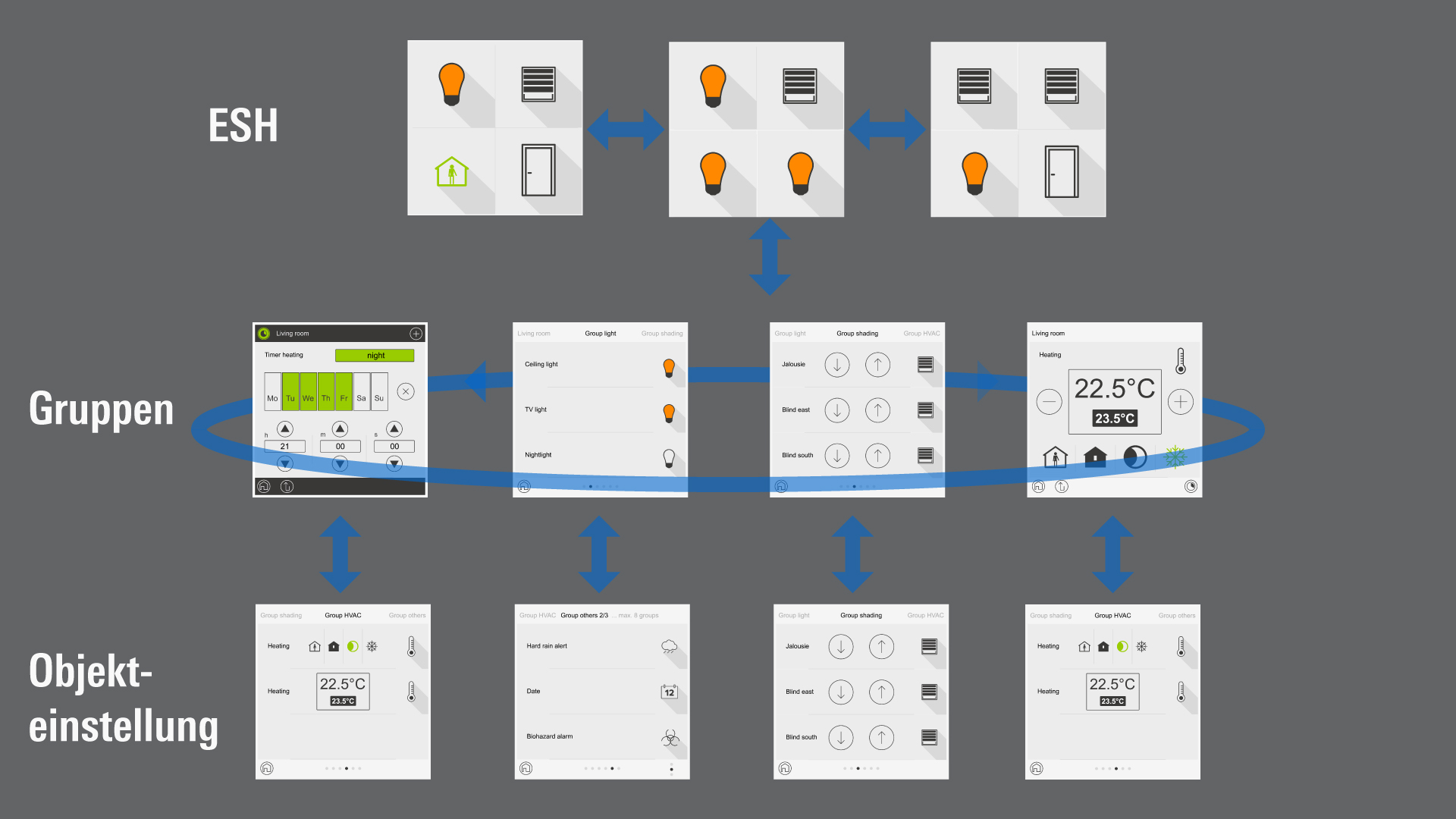 In the case of solo in the KNX version, up to three simple buttons with four "push-buttons" each are available to the user in the main level (ESH). If you swipe down, you get to the menu of the groups and can switch all elements of the groups. Ring navigation is possible in this level. If groups contain more than three objects, you can reach these pages by swiping down again. By tapping on the objects name, you can access the object settings (if available) and, for example, parameterize/adjust an RGB light. In all levels below the ESH, there is a house symbol button for quick navigation to the ESH main level.
Conclusion
With solo and solo+, modern touch systems are available for the entire room control, by which installation costs for building automation can be significantly reduced. It must also be considered that, if necessary, systems such as Linux room control units, Android room control units or Modbus room control units can be added.
Planning offices and architects can offer cost-effective solutions for end customers, so that Building Energy Act (GEG) regulations are fullfilled. If you're planning to modernize existing buildings, this also helps to comply with GEG.